FLEX Track Light Family
Embrace many possibilities with FLEX family. Each of FLEX products is a realization of nice flexibility in a distinctive magnetic break-join structure design. Different versions of FLEX offer such different lighting solutions as fixed beam angles realized with interchangeable lens, and adjustable beam angle from 25°to 60°realized with adjustment structure, providing accent lighting, spot lighting, and flood lighting. Except for versatile lighting solutions, FLEX is also a system with different installation methods(on-track and surface-mounting). Therefore, for environments asking for different lighting solutions & installation methods, FLEX family will be a good choice with more possibilities in the unified impression.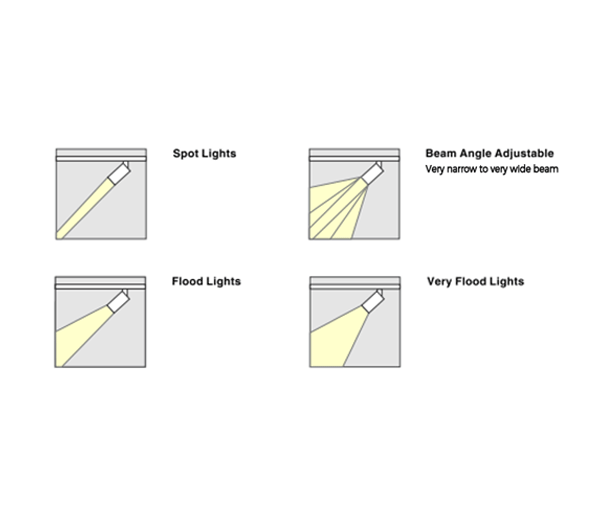 Complete Lighting Solutions
FLEX has grown into a well-established track lighting series in the market with acute observation and understanding of customer requirements and needs for a variety of lighting solutions. The total 4 lighting solutions of FLEX family-spot light, flood light, very flood light, and beam angle adjustable-will undoubtedly help every customer locate the light desired, and will definitely help every customer save a decent amount of money and energy on countless searching for the right light all over the market. In the mean while, the light emitting from every FLEX remains at a very satisfactory level for its good structure design and quality component selection.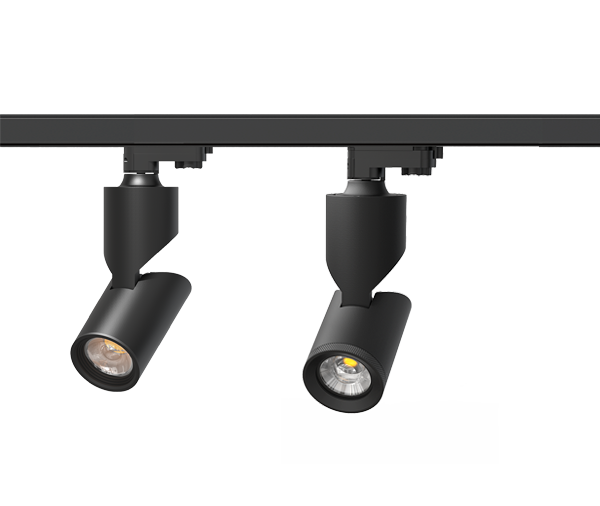 Unusual Appearance
No matter it's the classic cylinder track light for a low-profile presentation or the innovative unfolded track light for a more out-of-the-box impression, FLEX can do it for you. The two versions of FLEX are designed in unified style with the front angle-adjusting ring being the only difference. Therefore, the unified impression of a space can be well maintained even when more than one kind of lighting solution is adopted.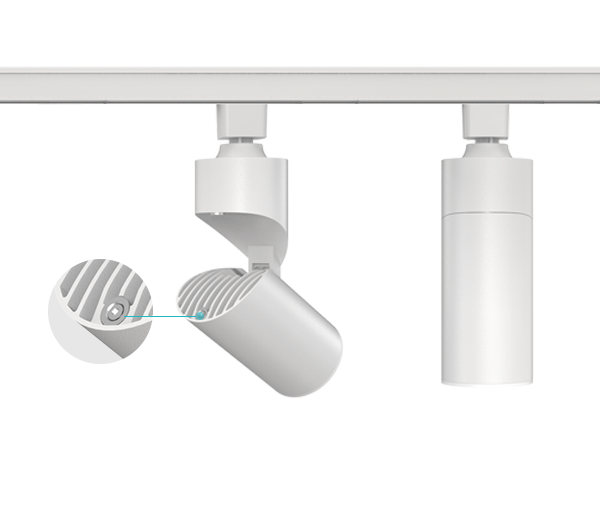 Magic Magnet

The magic magnet, tiny as it is, secures the two foldable parts together as one perfect seamless cylinder track light when needed, and glows like a delicate diamond when unfolded, adding to the already charming glamour of FLEX.
Reliable Damping Hinge
Well-realized in every product, ENCORE private damping hinge takes in the mechanism of laptop and is able to hold for up to 6kg of weight at any vertical position from 0° to 90° with no gravity-induced dripping over time.Each of the hinge has gone through a rigid 3000-time rotating test, therefore, the 9-year 0-customer-complaint record has been well preserved till this day and many days ahead.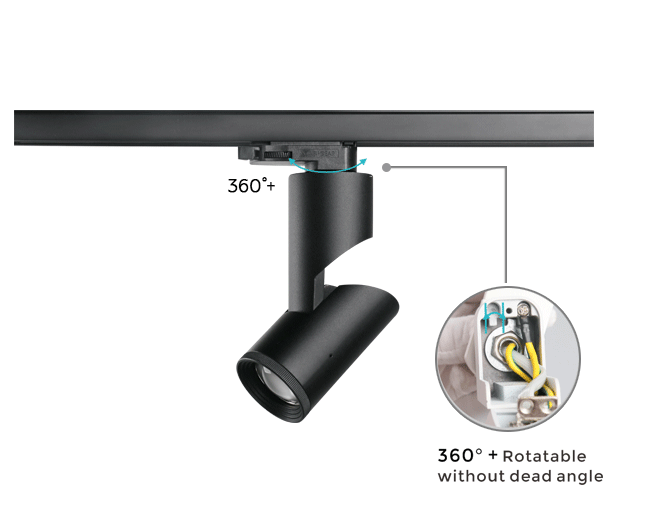 Patent Position Holder
ENCORE's patent-listed position holder allows 100% all-round 360°horizontal movement, ensuring no dead angle appeared.The quality and practicality of ENCORE products are presented in every little detail. The devil is in the detail, and we make every detail count.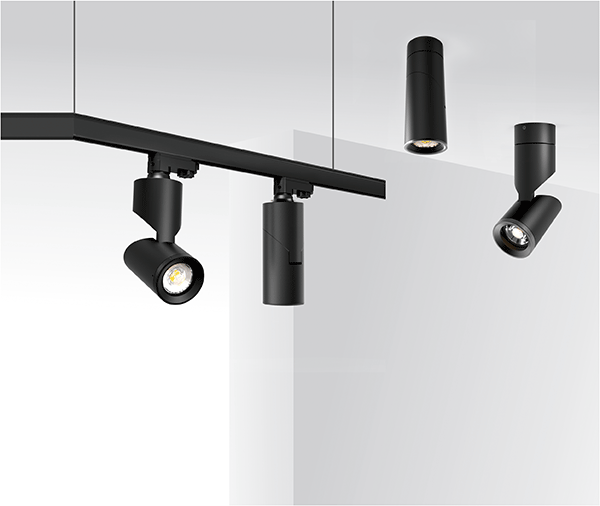 Different Installation Methods
FLEX track light family supports both on-track and surface-mounted installation, and surface-mounted FLEX obviously catches attention for its above-average flexibility: the whole luminaire swivels 355° horizontally just like when it's on track, and the foldable part swivels 90° vertically, projecting the light in all directions. Therefore, FLEX is the right luminaire of many possibilities for the same space with different requirements.
Ovega Family Overview Products