IMAX Track Light
The ONE solution for many challenges
IMAX-Track lights is a product series of first-class performance for spaces looking for superior flexibility, outstanding performance, and elegant appearance at the same time. 5 versions of IMAX offer a wide range of lighting solutions ranging from accent lighting with different interchangeable beam lens, to general lighting with adjustable narrow-to-wide beam angles, and contour projection with various amazing light shapes. Apart from its all-time great light quality and performance, IMAX also stays ahead of the competition for its slim and clean design, a perfect match for such high-end classic places as museums and galleries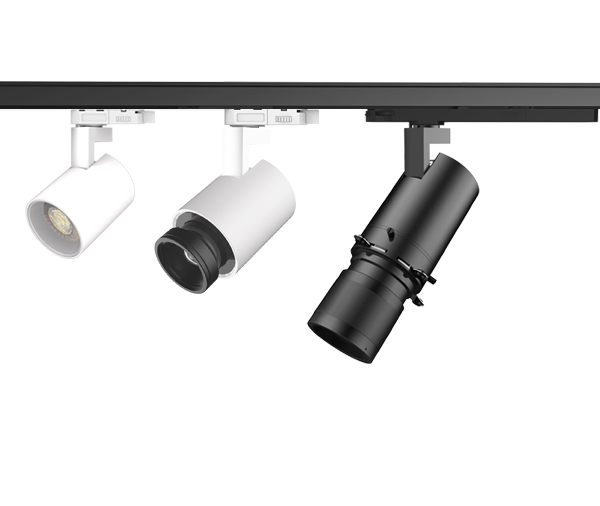 Attractive Minimalist Design
The whole series has well taken into the idea of minimalism. At first sight, IMAX strikes people as a piece of art because of its smooth and graceful slim body with no visible screw.
When you hold the slim luminaire, you'll find it fits right into the curve of your hands perfectly, and the greatness of it needs no more elaboration.
What makes it museum-level is because by simply changing the lens structure and the front part, you can instantly have multiple lighting solutions for different application requirements while maintaining the unified design of the space.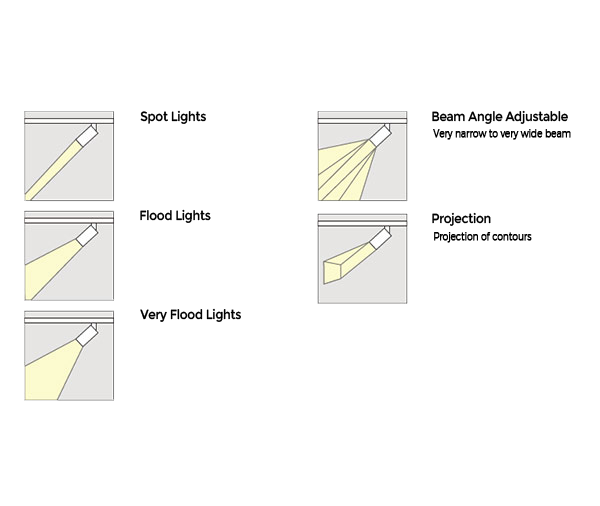 Wide-covering Lighting Solutions
IMAX has grown into a well-established track lighting system in the market with acute observation and understanding of customer requirements and needs for a variety of lighting solutions.
The total 5 lighting solutions of IMAX will undoubtedly help every customer locate the light desired especially for places like museums and galleries, where light has to be adjusted according to the change of exhibits and themes. IMAX will also definitely help every customer save a decent amount of money and energy on countless searching for the right light all over the market.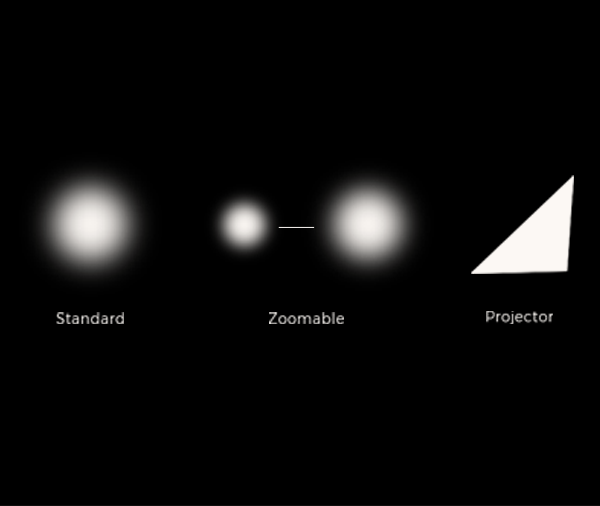 Quality Light Distribution
IMAX-T LED track light has in total 3 kinds of lights: fixed beam angle, zoomable, and projecting framing light.
Fixed beam light ranges from narrow 15° to wide 60°, meeting general lighting needs with its smooth and evenly distributed lighting effect.
The 3 versions of zoomable LED track lights provide Enough
flexibility in both beam angle options including 6°-50°,10 °-50°, and 15 °-70° as well as 15 °-90° .
The projection framing light is one of the best-selling projectors of all the products for its lighter weight, higher light efficiency, exquisite texture, fine quality, and of course various light shapes that could be easily made.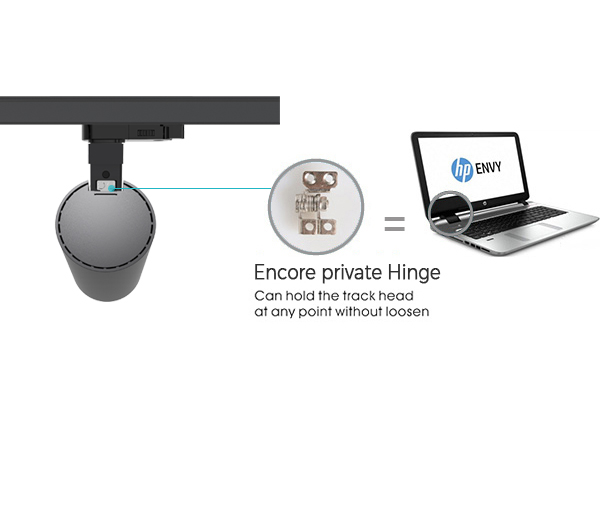 Reliable Damping Hinge
Well-realized in every product, ENCORE private damping hinge takes in the mechanism of laptop and is able to hold for up to 6kg of weight at any vertical position from 0°to 90° with no gravity-induced dripping over time.
Each of the hinge has gone through a rigid 3000-time rotating test, therefore, the 9-year 0-customer-complaint record has been well preserved till this day and many days ahead.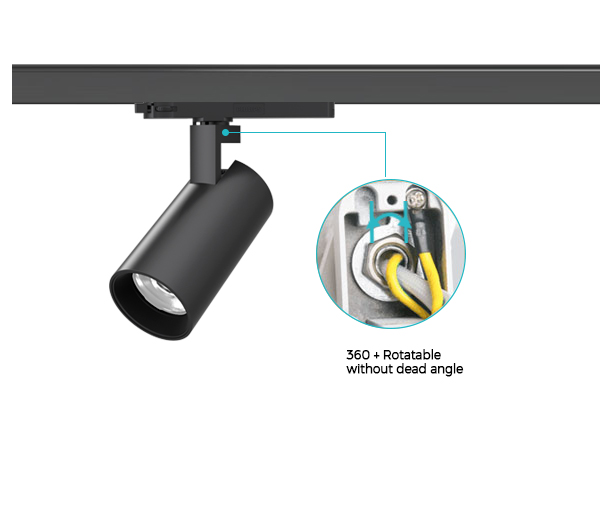 Patent Position Holder
ENCORE's patent-listed position holder allows 100% all-round 360°horizontal movement, ensuring no dead angle appeared.
The quality and practicality of ENCORE products are presented in every little detail. The devil is in the detail, and we make every detail count.
Specs
Application:
Track-mounted,Pendant
Light source:
COB LED
Light solution:
Fixed Lend 15°,24°,38°,60°
Zoomable 6°- 50°,15°- 70°,15°- 90°
Projection(18°- 30°& 27°- 42°+ framing patterns)

SDCM:
<3
Watt:
10W-30W
CCT:
2700K,3000K,4000K,5000K
Luminous:
579lm-3035lm
Control option:
On/off,Triac,DALI
CRI:
80+,90+
Color:
White, Black, Silver
IMAX Family Overview Products