VILLA Downlight System
VILLA is not only an aesthetic designed downlight, but also release high quality light thanks to combination of a precision light beam reflector and secondary reflector. 4 sizes with wattages from 5W to 25W plus adjustable version and fixed version, VILLA is truly a LED downlight system, can perfectly fit into any settings requiring quality light ranging from comercial, residential sites to hotels.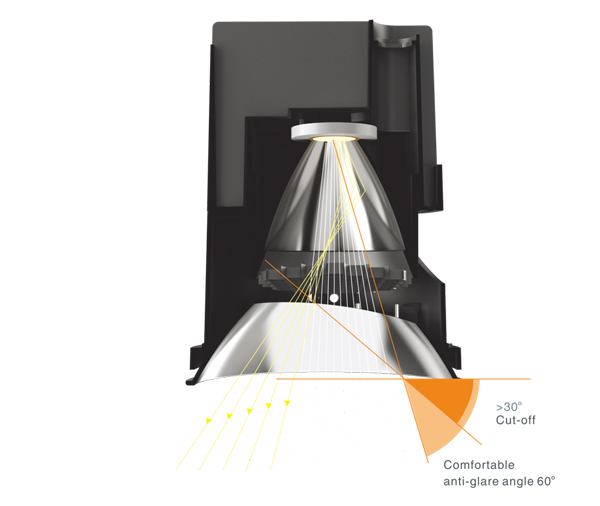 High Visual Comfort
The glare-free angle ensures that there is no direct view of the LED and the visible part of the reflector produces practically no glare at all. This zone offers a high level of visual comfort.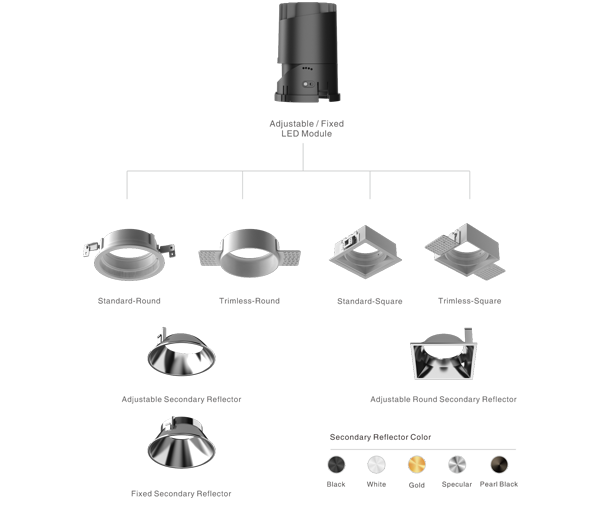 Exceptional Whole Package
VILLA Downlight System offers a powerful mix of modular lighting solutions including 2 mounting ring shapes(round & square), multiple head numbers(single & double & triple), 2 versions (fixed & adjustable), and 5 secondary reflector colors. The whole package allows customers to create the unique downlight they want, to stock the components at their choice for various project needs, and to do maintenance in no time.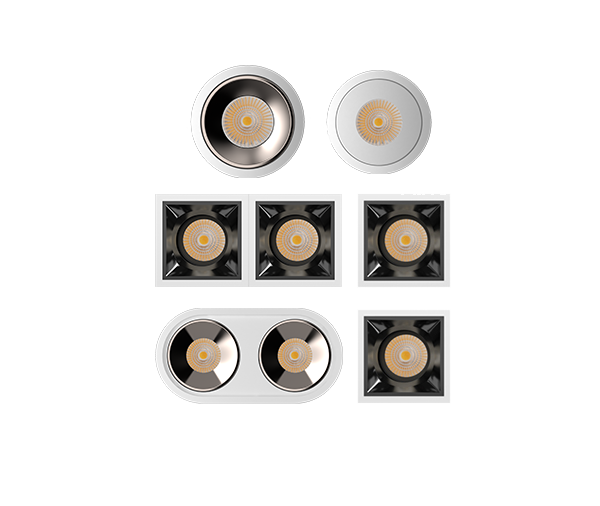 More creatibity with Mounting Ring & Secondary Reflector
The 2 interchangeable mounting rings would create different atmosphere together with 5 color options, making the already exceptional VILLA one step further.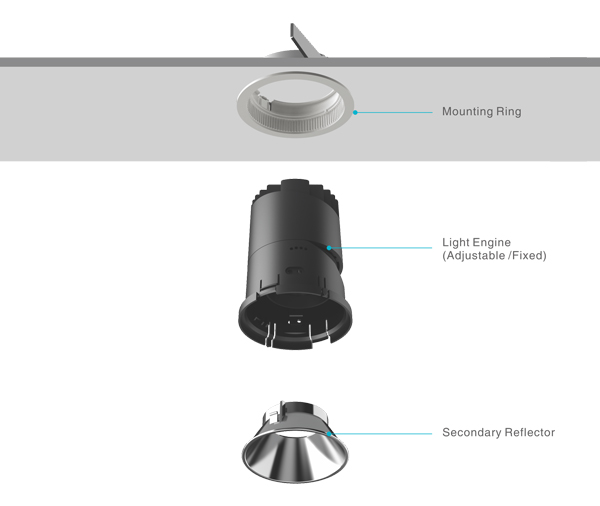 Modular Design
The modular design is achieved with LED module, mounting ring and secondary reflector. It's easy to customize, manage stock, install and do maintenance, and easy to change the secondary reflector.
Ovega Family Overview Products