AVA MR16 Modular Downlight System
The easiest way for halogan MR16 to modern LED!
Elegant MR16 compatible design, Ava was born to be versatile. The perfect thermal management ensures the high wattage in the smaller housing. Aesthetic design is not the only advantage of Ava, it's 90lm/w efficacy with uniform light distribution also worth a mention. Except the single color 2700K to 5000K range, Ava also offers 1800K-3000K dim-to-warm create a SDCM<3; color consistency home-like atmospere to where it is needed. It complies with the modular design, everything is changeable except COB, well covered the commercial and residential applications. The performance of Ava is the ice of the cake on the aesthetic appearance.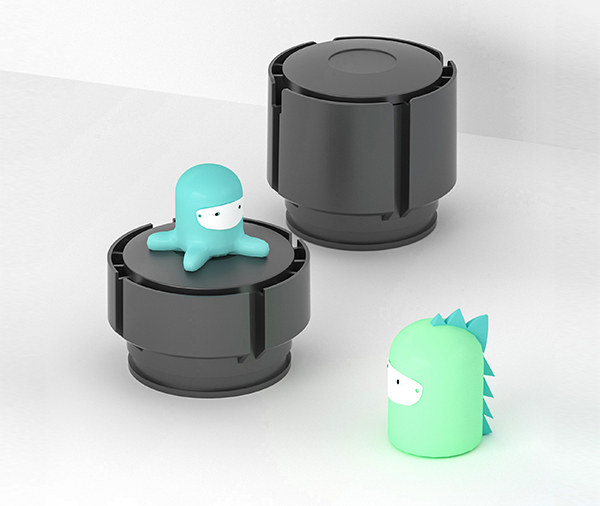 Elegant and Functional Design
Elegant appearance with multifunction, Ava has defined itself as a strong and capable downlight. The delicated thermal management design ensures efficient heat convection, as a result Ava could realize high wattage in a smaller size.( 39mm height heatsink support Max.8W, 60mm height heatink support Max.15W). The low heightness also provide more possibilities for Ava fits into the low ceiling applications.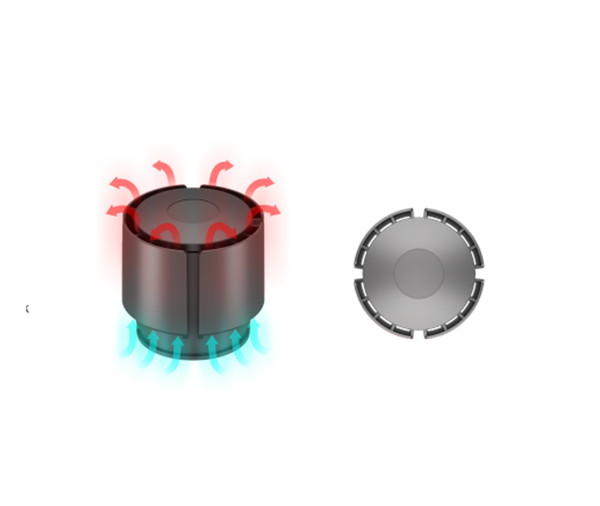 Good Heat Disspation
AVA impresses customers with its modern style linecrossed heat sink design. Take another closer look,AVA downlight adopts this design to realize the free flow of heat that guranteed a good heat dissipation performance. So that AVA could provide both elegant and smaller size with big wattage, ensuring it not only has an aesthetic look but also a highly practical performance.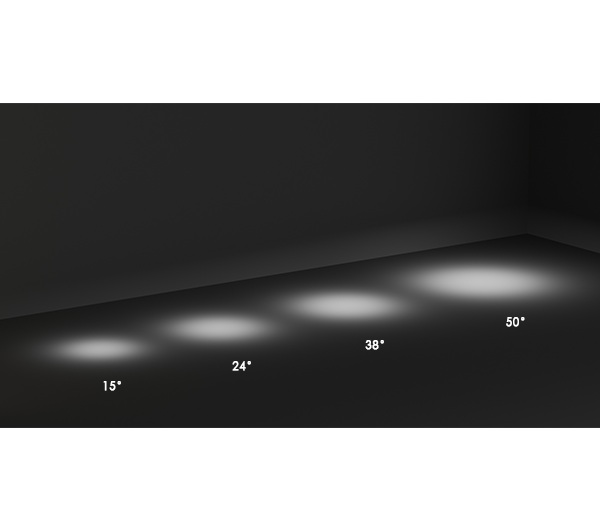 4 Beam Angles
vailable in 15°, 24° , 38° and 50° beam angles, Ava MR16 downlight allows enough flexibility for you to choose from accent lighting, flood lighting or general lighting no matter for small objects or big walls. Except the complete beam angles, it also provide 90lm/W efficacy with uniform light distribution to fill in every details of the space.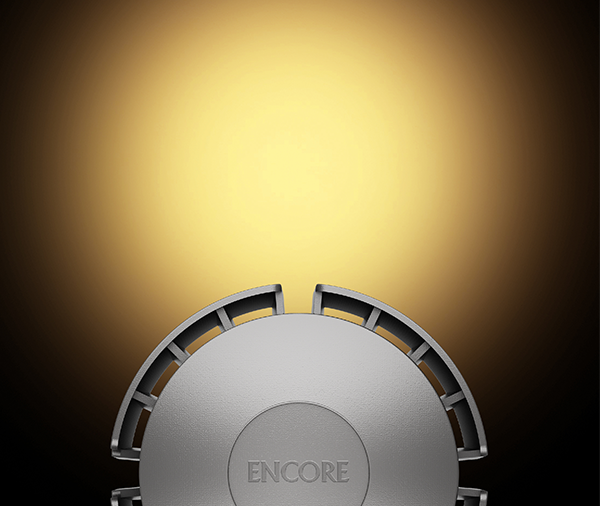 Different Atmosphere
Except single color 2700K to 5000K range, Ava also uses Dim-to-warm from 1800K-3000K chips, full brightness 3000K to warmer in 1800K like a halogen. With the SDCM<3 chips presents the high color consistency and provide a warm and cozy home-style atmosphere.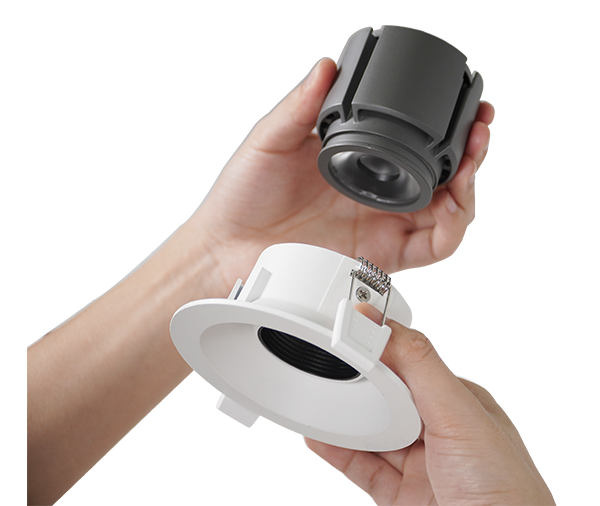 Modular Design Luminaire
Ava's LED engine is designed with modular concept, everything is changeable except COB, support free DIY on optical lens and accessories. You can easily get a brand new luminaire by a quick and simple snap on of the LED module + mounting ring without any tools. Humanized modular design ensures fast delivery and low stock mangement cost.
Diverse Mounting Rings
With various mounting rings in different cut-outs& low glare leverl& tiltable, Ava would be a great fit no matter for commercial or residential applications to offer precise directional spotlights for brilliant effects. Ava also compatible with the MR16, convenient to replacing from the conventional MR16, GU10 to the modern LED.
Specs
| | |
| --- | --- |
| Application: | Recessed luminaires |
| Light source: | COB LED |
| Light solution: | 15°,24°,38°,50° |
| SDCM: | <3 |
| Watt: | 5W-15W |
| CCT: | 2700K,3000K,4000K,5000K |
| Luminous: | 133lm-1348lm |
| Control option: | On/off,Triac,DALI,Phase dim |
| CRI: | 80+,90+ |
| Module: | AM504,AM506 |
Ovega Family Overview Products