OVEGA Track Light System
Embrace UNLIMITED POSSIBILITIES with OVEGA family. Each of the 7 versions of OVEGA products is a realization of excellent modular concept blended in the unified appearance. But each one of them also stands out with different lighting solutions, empowering OVEGA family to fit perfectly into any retail, museum and gallery setting.
The 7 OVEGA versions with various lighting solutions all present high-performance accent lighting equipped with different interchangeable beam lens & optical accessories, flood lighting serving general exhibits, beam angle adjusting from narrow to wide,wall washing and projection.
Except for versatile lighting solutions, OVEGA is also a complete system with different installation methods(on-track, pendent, surface-mounting and wall-mounting). Therefore, for any environment asking for different lighting solution & installation methods, OVEGA family will be a great choice in a space requiring both various and sundry applications and a unified impression.
Quality OVEGA Light
The light emitting from every OVEGA remains at a very satisfactory level for its good structure design and quality component selection. Therefore, they all share the same characteristics of negligible filed angle, evenly distributed light area, stable & smooth central light intensity, and untraceable light edge.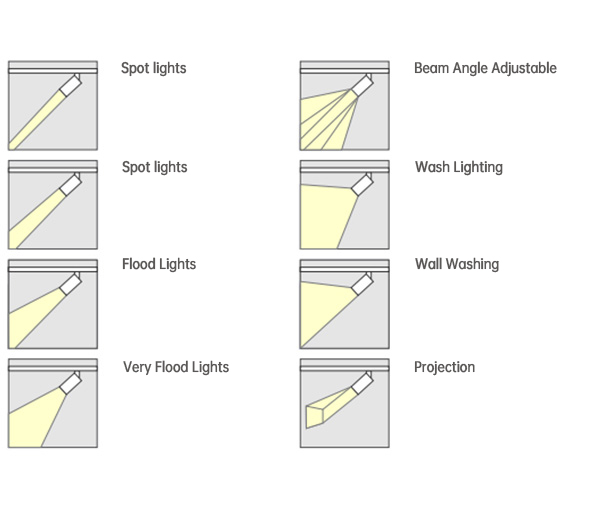 Complete Lighting Solutions
OVEGA has grown into a well-established track lighting system in the market with acute observation and understanding of customer requirements and needs for a variety of lighting solutions.
The total 8 lighting solutions of OVEGA family will undoubtedly help every customer locate the light desired, and will definitely help every customer save a decent amount of money and energy on countless searching for the right light all over the market.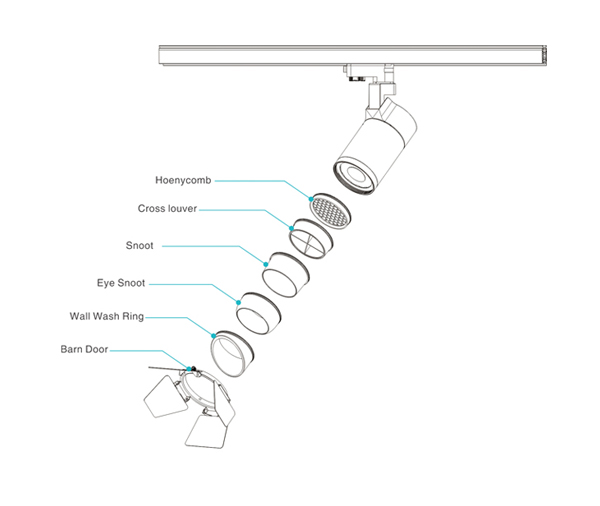 Complete & Convenient Anti-glare Accessory
OVEGA presents customers with a whole selection of anti-glare accessories needing no tools for installation at all. Therefore, with OVEGA track light system, there will be no more energy- and time-consuming accessory quest.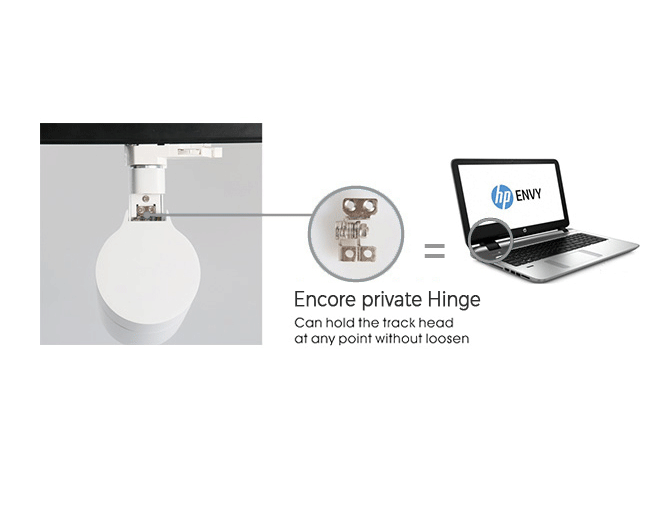 Reliable Damping Hinge
Well-realized in every product, ENCORE private damping hinge takes in the mechanism of laptop and is able to hold for up to 6kg of weight at any vertical position from 0° to 90° with no gravity-induced dripping over time. Each of the hinge has gone through a rigid 3000-time rotating test, therefore, the 9-year 0-customer-complaint record has been well preserved till this day and many days ahead.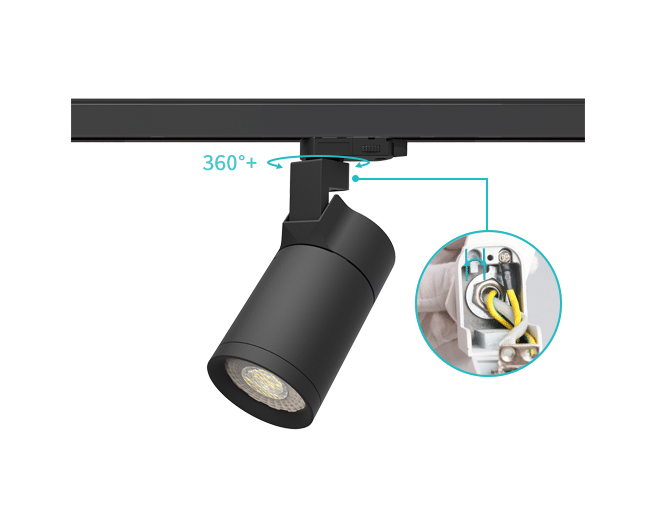 Patent Position Holder
ENCORE's patent-listed position holder allows 100% all-round 360°horizontal movement, ensuring no dead angle appeared.
The quality and practicality of ENCORE products are presented in every little detail. The devil is in the detail, and we make every detail count.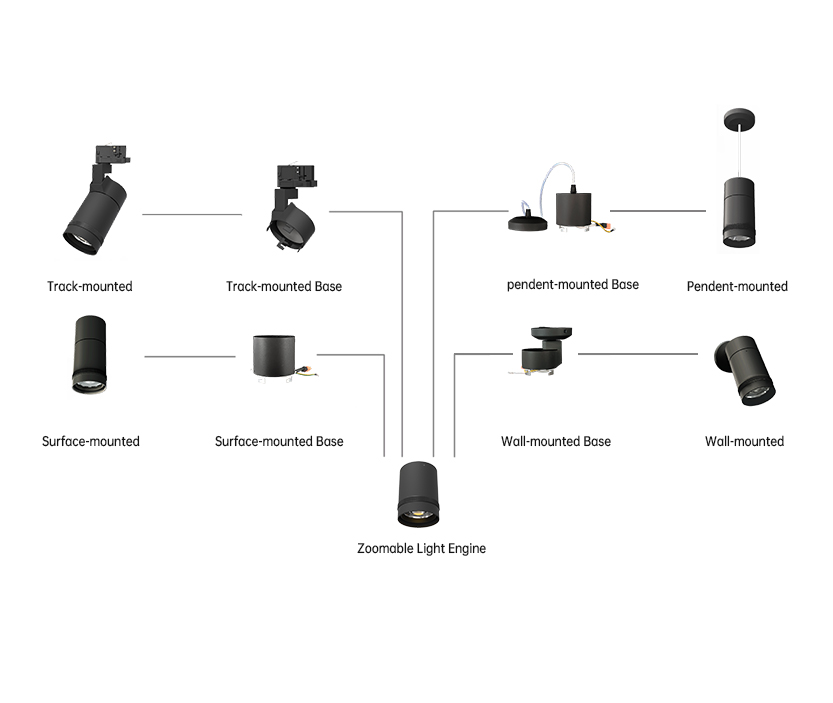 Capable Modular Design
As the forerunner of track lighting system in China, OVEGA has well realized the modular design concept in each OVEGA product with 4 interchangeable installation bases. No matter which is your favorite, we make it possible all in the same system with the same unified design.
Imagine all the time, energy, and money saved from the exhausting hunting for "the one".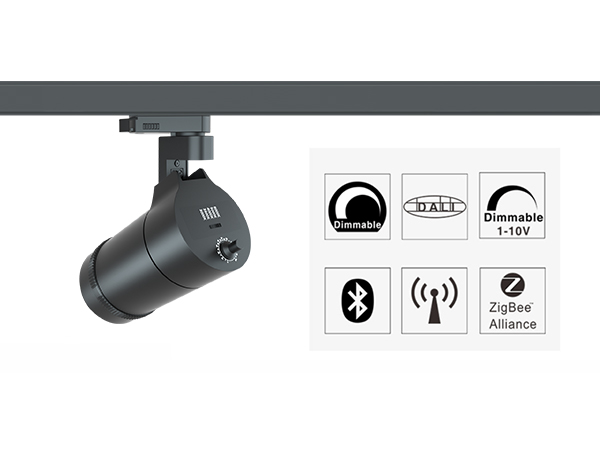 Smart Dimming Options
OVEGA family wants to help every customer build a smart and easy life in all the possible ways with different dimming options.
Specs
Application:
Track-mounted, pendent, surface-mounted, wall-mounted
Light source:
COB LED,High power LED
Light solution:
Narrow Beam 6°
Fixed Lens 15°, 18°, 24°, 38°, 60°
Zoomable 15°- 45°,25°- 60°
Projection(20°- 40°+ framing patterns)
Wall Washing
Flood lighting 15×30°,10×60°,30×60°

SDCM:
<3
Watt:
10W-35W
CCT:
2700K,3000K,4000K,5000K
Luminous:
470lm-3395lm
Control option:
On/off,Triac,DALI
CRI:
80+,90+
Color:
White, Black, Silver
Ovega Family Overview Products