2018 Hong Kong Exhibition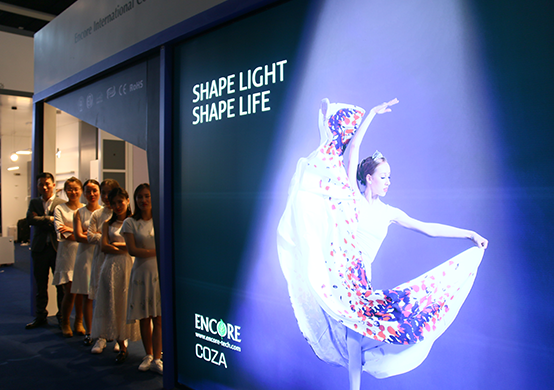 With the efforts of all Encore members and the support of our estimated clients, Encore 2018 HK International Lighting Fair Autumn was successfully finished.
You must be already very familiar with our booth, the classic stand #3D-D18 every year. This year we chose the elegant ballet dancer as the symbol of our innovational efforts over the years. There is an old saying in Chinese goes like 'One minute on the stage needs ten years practice off stage', this applied to Encore as well.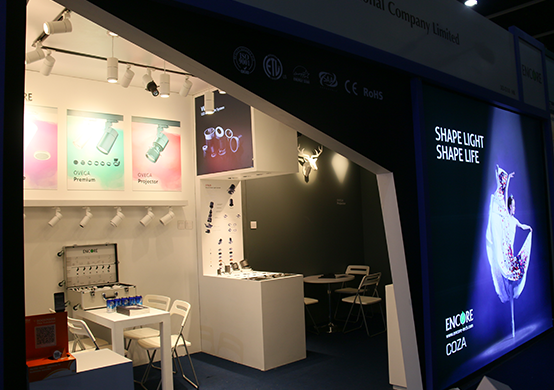 As a professional lighting solution provider, Encore always knows what the market and client really need.So this year we brought all kinds of lighting solutions to you from on-track light system to downlight system.

Let's first learn about track light system. OVEGA track light system has welcomed two new members into the big family: the narrow beam 6 degree and LOGO projector, realizing 5 different lighting solutions and 4 different mounting methods(track, wall, surface, pendant).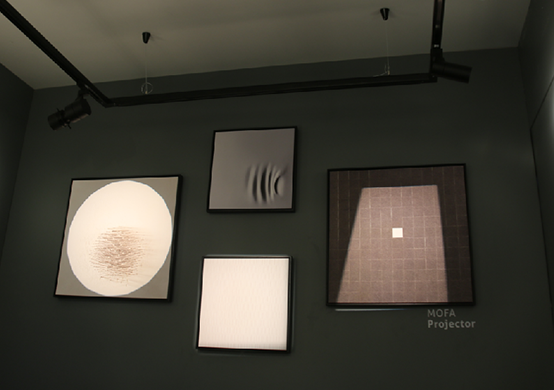 We also added new museum lighting into our catalogue. It's very hard not to notice the easy realization of very sharp-edged light distribution by Encore MOFA projector.

With so many clients over the years, we know a systematic lighting solution is what the clients are always looking for. As a result, Encore designed the VILLA series as a complete lighting solution for hotel and residential application with most cut-out sizes and wattage options.

Except introducing lighting solutions, we also met a lot of clients together with so much positive and inspiring feedback from them. Let's have a look at the actual site.

Impressed by our light distribution, our clients were eager to find a suitable solution for their new projects.

Encore will be waiting for you at 2019 HK Lighting Fair. Let's meet then and we will bring you more amazing lighting solutions.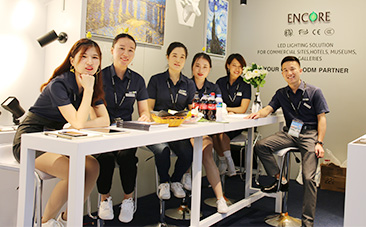 2019 Hong Kong Exhibition
Sep. 10, 2019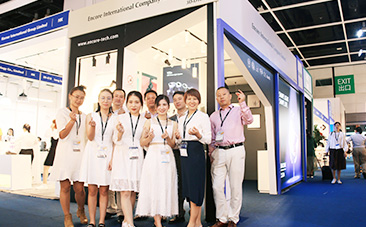 2018 Hong Kong Exhibition
Oct. 09, 2018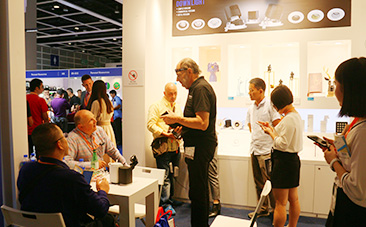 2017 Hong Kong Exhibition
Nov. 02, 2017